NEW - BENDMOR value for money, precision horizontal presses
NEW RANGE 2018


Our new BEND

MOR

presses are available in a comprehensive range of models for all budgets and size requirements. A choice of digital control [with manual or semi automatic operation] or fully programmable CNC operation, including setting of different angles and lengths between bends, by way of a self feeding, automatic length stop.
Together with a LOW COST compliment of standard tooling, this new range is already a popular addition to our range of fabrication machinery.

Available in 10; 20; 30; 40; 50; 80 & 100 ton models

We welcome sketches and drawings for appraisal of any applications that may need bespoke/ special tooling

.
HEAVY DUTY STRAIGHTENING PRESSES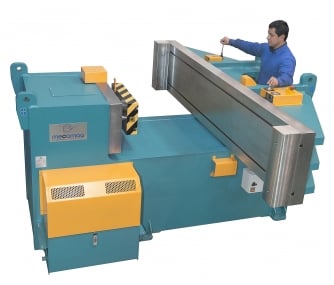 Orbital HD Straightening presses are the best value for money machines on the market.
With a choice of models up to 300 tons,
these machines are an invaluable tool to cut the cost
of scrapping damaged or bent steel sections of all types,
including expensive beams and columns.
Safe and simple machines to use with full CE certification
from the manufacturers Available f
rom 200 to 300 ton capacity