Below are a selection of machines and accessories currently available in stock for immediate delivery, at reduced prices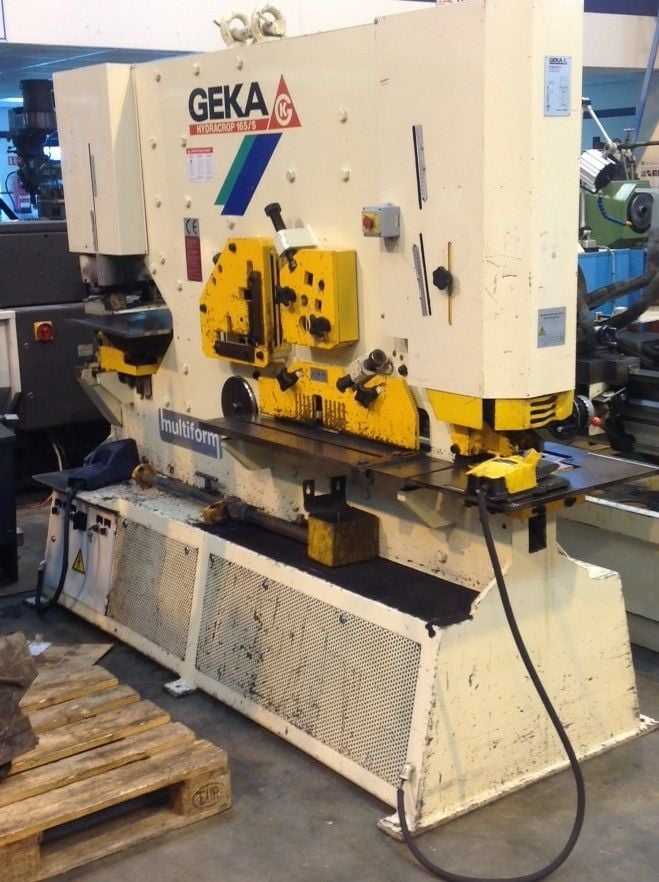 LARGE CAPACITY USED GEKA STEELWORKER !!

Hydracrop 165/300S - 5 station Universal Steelworker
Punches up to:
40mm OD through 30mm thick
34mm OD through 34mm thick
Shears up to:
750mm x 20mm or 400 wide x 30mm thick plate
60mm round or square bar
Angle: 205 x 205 x 18mm thick
Channel [with optional shear blade] up to 180mm wide
Offered run, checked and serviced and in very good working order.

Price reduced from £13,850.00 to £12,500.00 + VAT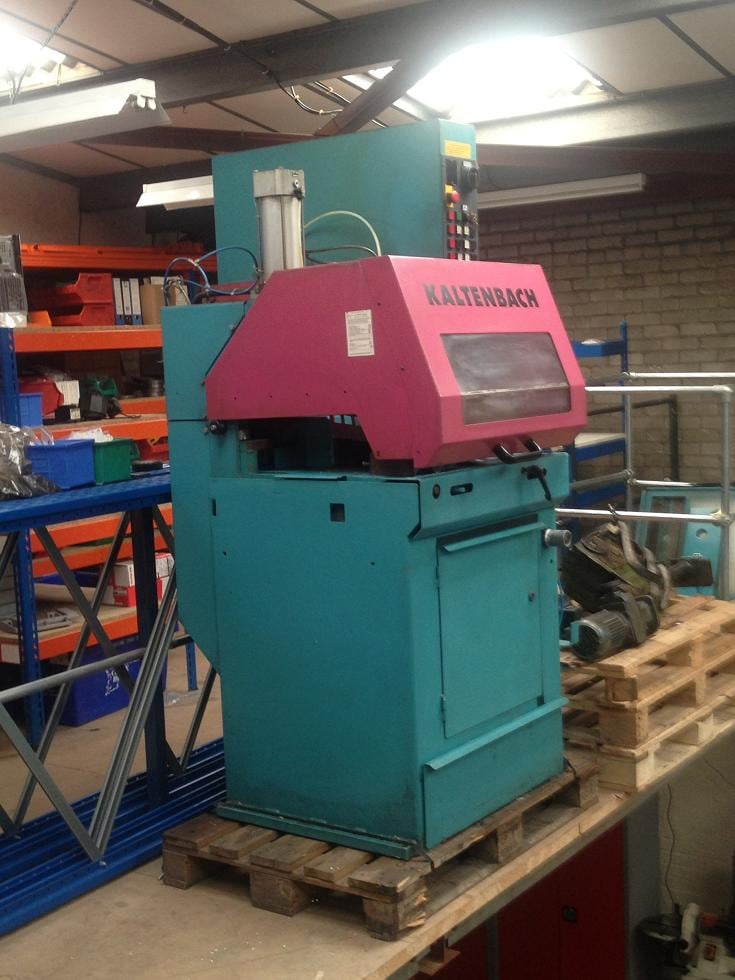 USED KALTENBACH SKL400 UPSTROKING CIRCULAR SAW
A high quality, German designed and manufactured machine for high speed, precision sawing of aluminium, brass and other soft, non-ferrous metals.
A popular choice in the aluminium glazing industry, aluminium truck body manufacturing and a host of other industries in the aluminium bar and section sector, Supplied with a tunsten carbide tipped sawblade, the quality of the sawn surface is 'mirror finish'
The saw has a rotating saw frame assembly for mitring left and right, with mechanical stops at common angles and a precision scale for setting mitres at any specific angle.
The machine is fitted with a mist spray system for blade lubrication.
Bought in part exchange for one of our new steel cutting bandsaws, this machine is surplus to our requirements as machines for aluminium working are not really our forte.
Brand new, these machines cost around £18,000.00.
Offered in very good condition and working order, this machine is a genuine bargain...
....at only £2,950.00 !!